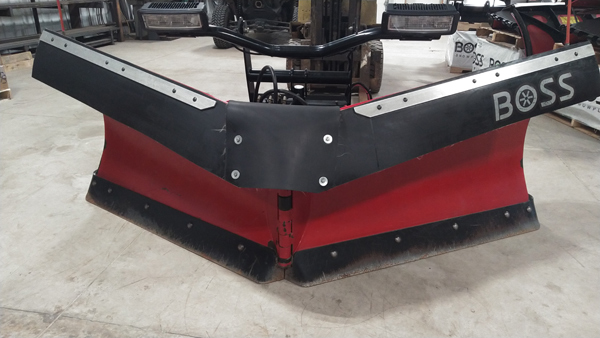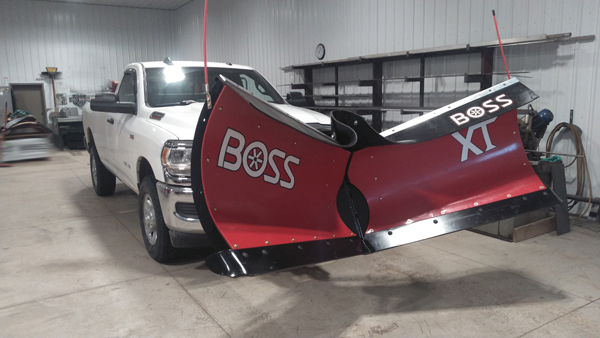 Snow Plow Sales and Service.
At All Fab & Weld, we are your trusted provider of top-quality snow plows and exceptional snow plow services. With over 23 years of experience in the industry, we take pride in delivering reliable, efficient, and durable snow plows to meet the needs of residential, commercial, and municipal clients. Whether you need a snow plow for your property or require expert maintenance and repairs, we've got you covered.
Our Products:
We offer a wide range of snow plows from leading manufacturers in the industry. Our selection includes:
Residential Snow Plows: Perfect for homeowners and small-scale snow removal needs, our residential snow plows are designed to be compact, user-friendly, and highly effective. They provide the power and durability required to clear driveways, sidewalks, and small parking areas efficiently.

Commercial Snow Plows: If you own a business or manage a commercial property, our commercial snow plows are designed to handle heavy-duty snow removal tasks. These plows are built to withstand tough conditions and offer excellent maneuverability and performance.
Services We Provide:
At All Fab & Weld, we go beyond simply selling snow plows. We are committed to providing comprehensive snow plow services to ensure your equipment operates at its best. Our services include:
Installation and Setup: We will professionally install and set up your snow plow, ensuring proper functionality and adherence to safety standards. We work efficiently to minimize downtime and have you ready to tackle the snow in no time.

Maintenance and Repairs: Regular maintenance is crucial to keep your snow plow performing optimally. We can inspect, lubricate, perform adjustments, and other necessary tasks to extend the lifespan of your equipment.

Parts and Accessories: We have access to a wide range of genuine snow plow parts and accessories to ensure you have access to everything you need for your snow plow. From cutting edges and hydraulic cylinders to controllers and lighting kits, we have you covered with high-quality products that guarantee durability and compatibility.
Why Choose All Fab & Weld?
Expertise: With our extensive industry knowledge and over 23 years of experience, All Fab and Weld is a trusted name in the snow plow sales and service business.

Quality Products: All Fab and Weld only offers snow plows from reputable manufacturers known for their durability, performance, and innovation. You can trust that our products are built to withstand the toughest winter conditions and deliver exceptional results.

Reliable Service: We understand the urgency of snow removal, which is why we strive to provide efficient and reliable service. Whether you need a new snow plow or require maintenance and repairs, we work diligently to minimize downtime and keep you operational.

Customer Satisfaction: At All Fab & Weld, customer satisfaction is our top priority. We are committed to building long-term relationships with our clients, and we take pride in exceeding their expectations through exceptional service, quality products, and competitive pricing.
Call Us Today 605-580-1811